Glass Protection
Our protective coatings create an ultra-thin, invisible barrier that protects surfaces from stains, corrosion, and other environmental pollutants.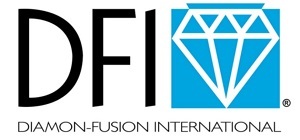 Diamon-Fusion is a protectant applied using the Fusecube Coating Machine at Quality Enclosures.

Drastically reduces maintenance requirements of glass
Does not alter texture or appearance of glass
Utilizes the FuseCube Coating Machine to automatically apply the glass sealant
Protects all six sides of glass pieces
Limited lifetime glass warranty
Diamon-Fusion Technical Overview
Diamon-Fusion Fuse Cube Benefits
---

ShowerGuard is a surface protectant permanently applied during the manufacturing process.
Drastically reduces maintenance requirements of glass
Does not alter texture or appearance of glass
Ion-Beam processing seals the glass surface when the glass is manfactured
Permanent application - nothing to reapply and nothing to wear off over time
Available for Clear, Low-Iron, and Satin-Etched glass types
Lifetime glass warranty